Facilitating and supporting teamwork can be hard at the best of times, but many of the challenges are amplified in the online context. Encouraging students to engage with group projects, communicate with each other and produce collaborative artefacts is extremely difficult when students are physically disconnected and experiencing access issues.
In this session, Nick Brown (School of Engineering ) reflected on his experiences from the semester 1 course Introduction to Professional Engineering Practice (OENG1166). The student cohort is large, 950 students, and Nick coordinates a team of 23 tutors who supervise and assess small group projects (4-6 students, 5 preferred). This first semester has given Nick a unique insight into the barriers and enablers to successful teamwork online. He has observed fluctuating levels of attendance, participation and retention rates across the cohort and his reflections on 'what works, for who, when?' have led him to develop some great ideas for providing training and support to tutors. As course leader, he has also completed the semester with some useful ideas for strategically managing his course in the future to ensure all students get an inclusive learning experience.
The video below is an edited version of the webinar Nick conducted.
Please Note: Nick is happy to share is Facilitator guide with RMIT colleagues, just pop him an email. (Nick.Brown@rmit.edu.au)
Nick uses the HERDSA model for teamwork:
Nick also uses the Margerison-McCann Team Management roles to support students in allocating their roles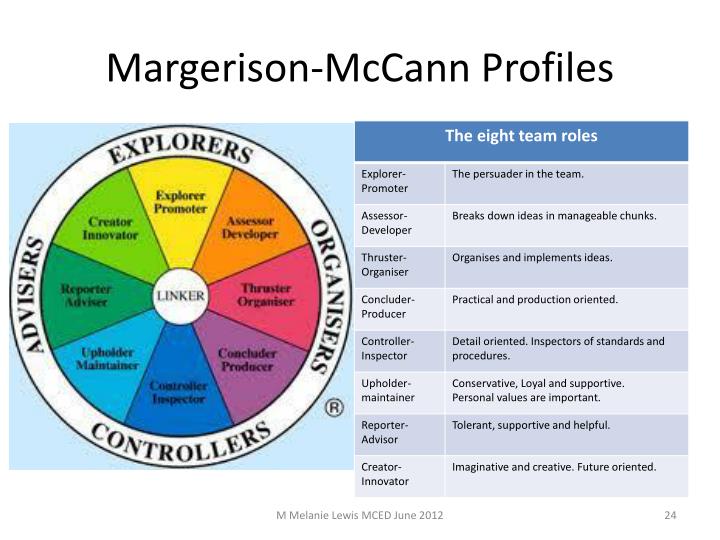 More information on the Margerison-McCann Profile here.
Additional Resources:
Podcast:
Natasha Taylor talks to Ashlee Pearson about the Tutor Training Programe she leads in the School of Engineering. Hear how Ashlee delivers key topics – including research-led teaching, lesson planning and inclusive practice – in a way which engages and empowers new tutors.
Where to get help?
Rick Ryan & Carolyn Rundall, ADG, havae created a Teams site for sharing practice, tips, asking questions, repository for resources etc ie anything of interest to RMIT staff with teamwork/group work in their course(s).  If you are interested in joining just email either for access.